Bienvenue en Pays de la Loire !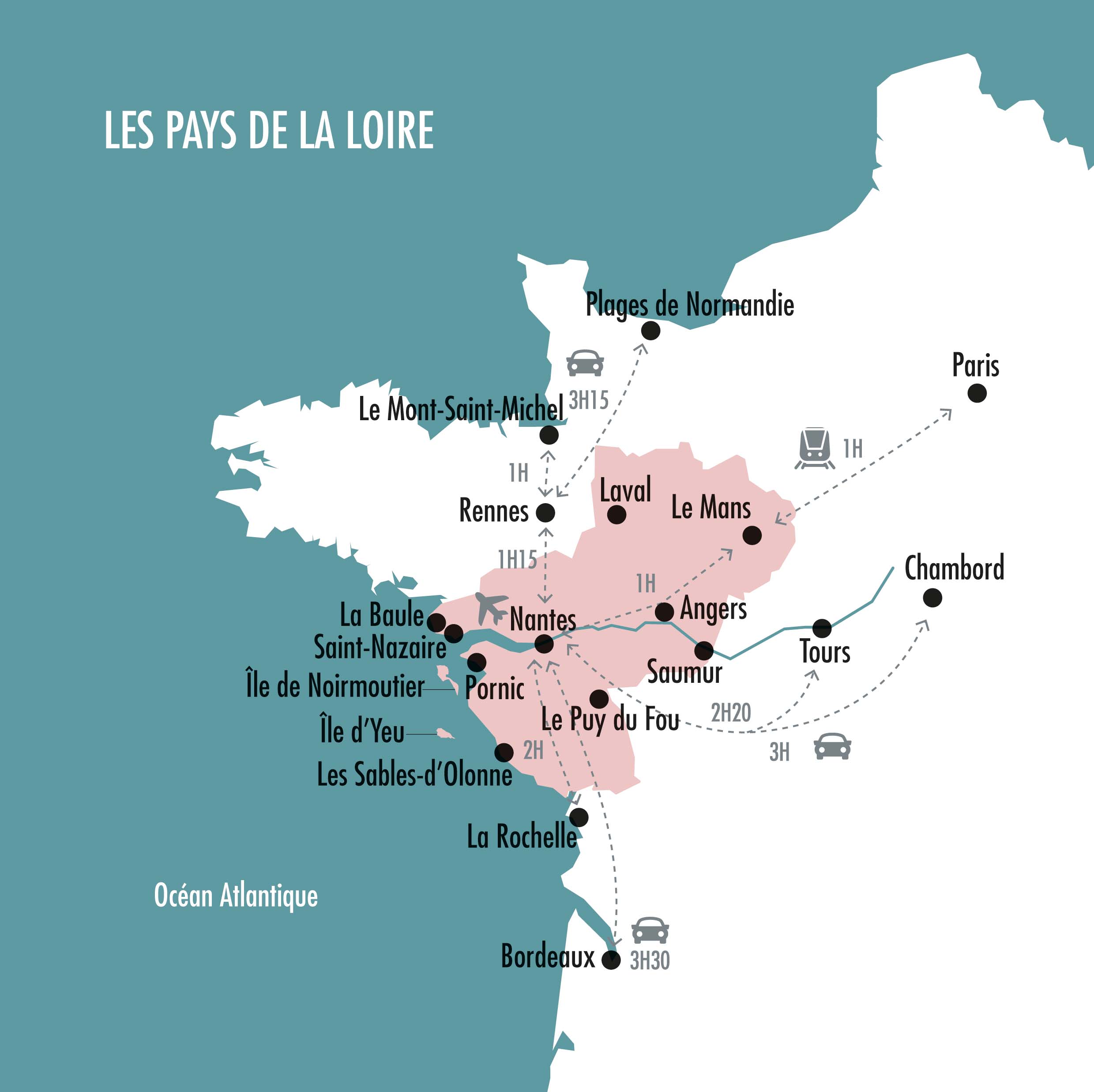 Des Pays de la Loire, vous connaissez sans doute :
La Loire-Atlantique et sa capitale Nantes et son littoral
L'Anjou, ses châteaux de la Loire et ses vins
La Mayenne et son slow tourisme au fil de l'eau
La Sarthe et ses 24 Heures du Mans
La Vendée, ses plages de sable fin et son Puy du Fou

Mais la région des Pays de la Loire, c'est bien plus encore !
Comment venir en Pays de la Loire ?

Liaisons TGV des principales grandes gares françaises avec les grandes villes des Pays de la Loire : Nantes, Angers, Le Mans, et les stations de la Côte atlantique : St-Nazaire, La Baule, Le Croisic, Les Sables-d'Olonne

Paris-Le Mans : moins d'1 heure
Paris-Nantes : 2 heures de TGV

Au cœur d'un réseau autoroutier : A11, A28, A81, A83, A85, A87
Aéroport Nantes Atlantique : des connexions directes à plus de 100 destinations françaises et internationales
Moins de 2 minutes pour découvrir les Pays de la Loire !
Le top de la destination en vidéo
Les Pays de la Loire proposent une diversité d'offres extraordinaire et une grande richesse de paysages et de patrimoine.
De la Côte atlantique au Val de Loire, en passant par la douceur de vivre de ses villes comme Nantes, Angers ou Le Mans, sans oublier ses vignobles, ses itinéraires à vélo, ses espaces naturels et ses villages de charme… Les Pays de la Loire sont la destination idéale pour les séjours de vos clients !
Téléchargez notre Carnet d'inspirations !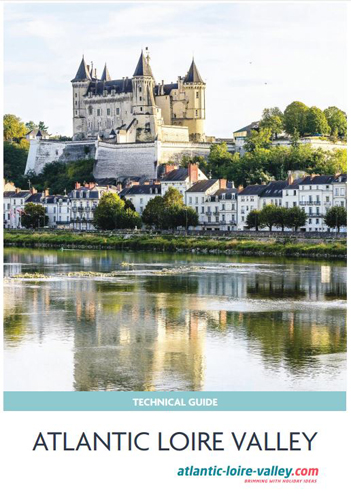 Chers professionnels du voyage, En panne d'idées ? Faites votre choix : Côte Atlantique, Val de Loire, week-end en ville, gîte à la campagne ou sortie culturelle… toutes les envies sont comblées en Pays de la Loire ! Nous vous proposons quelques suggestions dans ce carnet d'inspirations.
=> Téléchargez

Les acteurs du réceptif en Pays de la Loire
Voici une sélection d'agences réceptives et d'acteurs locaux qui pourront vous aider à préparer au mieux les séjours de vos clients
Société
Contact
Site web
Implantation
Spécialité
Type de clients
Marchés
Spécialités géographiques
Atlantic Dtour
Magali Ribault
contact@atlantic-d-tour.com
www.atlantic-d-tour.com
Vendée
Généraliste
Groupes – B2B
France, Belgique, Luxembourg
Pays de la Loire, Val de Loire, Charentes
Eden en France
Hanna Hubert
resa@edenenfrance.voyage
https://edenenfrance.voyage/
Pornichet, Atlantic Coast
Generalist
FITs, small groups & groups (B2B and B2C)
USA-Canada, Europe & France
Atlantic Coast, Loire Valley, North Aquitaine (up to Bordeaux vineyards), Brittany, Normandy (up to the Seine River)
Euro Travel Concept – Richou Group
Sophie Joubert
sophie.joubert@richou.fr
eurotravelconcept.com
Between Angers and Puy du Fou
Generalist, tailor-made incoming agency
Groups + Small groups + Incentives – B2B
America and Europe
Atlantic coast, Loire Valley, rest of France and Europe
Loire Secrets
Karine Guyon
karine.guyon@loiresecrets.com helene.lorier@loiresecrets.com
www.loiresecrets.com
By the Loire River, between Angers and Saumur
High-end tours, specialized in culture and wine tours to discover the French art de vivre
FIT and groups – B2B and B2C
MICE : 20 to 400 pax
USA -Canada ; Europe and France
Atlantic Coast, Loire Valley: from Nantes to Sancerre. Normandy and Brittany on request
M-Travelexperiences
Pierre Reverdy
contact@m-travelexperiences.com
m-travelexperiences.com/
Close to Nantes and near La Baule
Enabler of wonder
Small groups
France – Europe – North America – Asia -Australia
Southern Brittany – Nantes – Loire Valley
Nantes Wine Tours
Franck Pasquier
franck@nantes-winetour.com
www.nantes-winetour.com
Nantes vineyard
Wine tourism services
Specialized wine tour agencies – B2B
North America, UK, Northern Euopean countries and Japan
Loire Valley vineyards : Nantes, Anjou, Saumur and Tours
On se met au vert
Ronan Vignez
ronan@osmav.fr
onsemetauvert-escapades.fr
Nantes
Sustainable and local tours
Small groups, FITs, corporates
Europe and France
Atlantic Coast, Loire Valley, Brittany and Normandy
Parenthèse Océan Voyages
Samuel Nombalais
contact@parenthese-voyage.fr
snombalais@nombalais.fr
parenthese-ocean-voyages.fr
In Vendée, not far from the Atlantic Ocean
Generalist and cycling tours
Groups (namely school groups) and FIT
France and Tour Operators specializing in cycling tours
Western France
Sibylline Escapades
Mathilde Blanchard
contact@sibylline-escapade.fr
mathilde@sibylline-escapade.fr
www.sibylline-escapade.fr
Angers
Surprise stay packages according to your clients' tastes
FIT and corporate
France
Western France
Voyel
Philippe Bély
incoming@voyel.com
voyel.com/incoming-anglais.html
In Vendée, close to Nantes
Generalist
Groups and small groups (from 8 pax)
North America, south America and Oceania
Western France + rest of France for long-haul markets
Photothèque
Sélection de photos à télécharger
Conditions d'utilisation des visuels
Des questions ?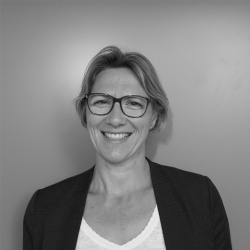 Virginie PRIOU
International tourism development
v.priou@solutions-eco.fr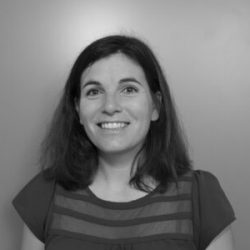 Anne-Sophie RABREAUD
International tourism development
as.rabreaud@solutions-eco.fr
ou envoyez un message à b2b@solutions-eco.fr